Our Mission
At Luvmemore, we believe that everyone, regardless of size or shape, should feel beautiful in their own skin. Fashion is an extension of one's identity, and without the means to express yourself freely, how can you possibly feel like the real you? Luvmemore believes in providing those means via sustainable, ethical production practices, and a mission to show the world that size-inclusive should be synonymous with beauty.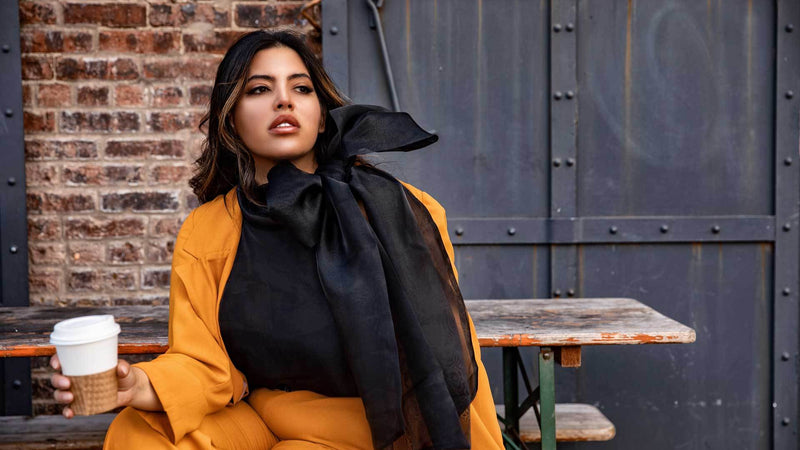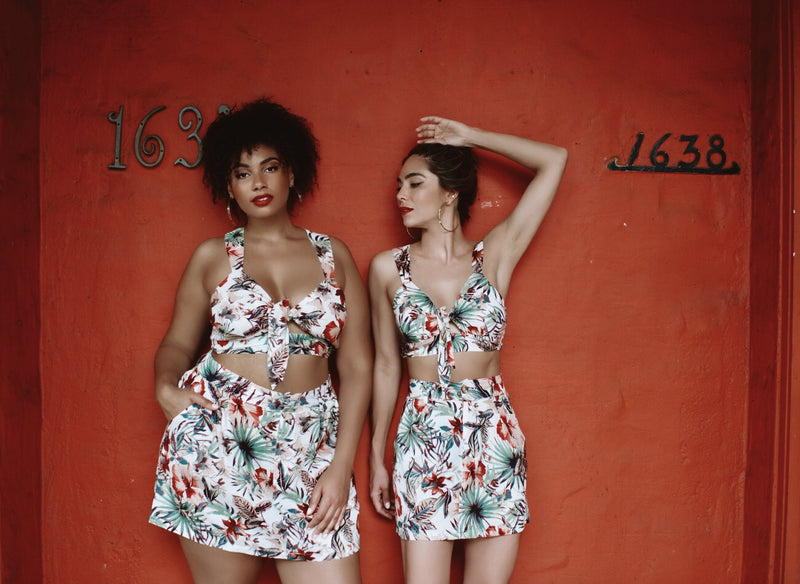 Size Inclusive
While there are plenty of brands that claim to be "size-inclusive", what does the term really mean at its core? We already know that clothing isn't a one-size-fits-all deal, and sizes differ another, making it incredibly difficult for women of different sizes and body shapes to find from brand to brand. A "large" from one brand could be the same size as a "medium" from clothes that fit comfortably.
Luvmemore believes that size and shape are essential in creating the perfect fit. Where other brands only use general measurements to tailor their clothing sizes, Luvmemore takes quite a different approach by including sizes 0-34 and offering custom sizing options for those who have a more unique shape to their body.
We've got most sizes and shapes covered, but if you're finding that your clothes still don't fit quite right, our technical team will help make the corrections to ensure you're getting the best fit possible.
Designed in NYC
Even when you do manage to find clothes that fit right, the fashionable options are often limited, which can leave you feeling like you're falling behind on the latest trends.
Let's be honest; most brands don't care about making size-inclusivity fashionable, and that's why Luvmemore's clothing is designed in New York at the forefront of the fashion industry and manufactured in India; one of the world's largest textile manufacturing hubs. Our Design Director, Adriana Martinez, brings over thirty years of design experience to the table and has experience creating clothing across the entire size spectrum. Together, we hope to make a bold statement through our designs; that everyone can look good, regardless of size or shape.
The company was founded in 2018 by Varun Kumar, whose family has been involved in the fashion industry for generations. This extensive knowledge, combined with Varun's mission to create a more accessible fashion world led to the rise of Luvmemore.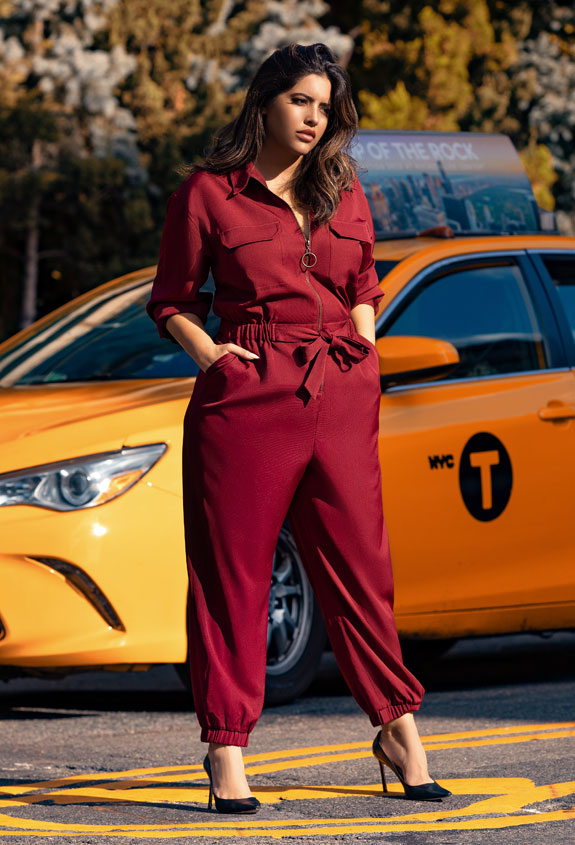 Sustainable Practices and Ethical Production
Did you know that textile production is a major factor in environmental damage? In fact, the textile industry alone accounts for a large percentage of waterway and air pollution; emitting thousands of tons of greenhouse gases into the air and millions of gallons of harmful chemicals into the Earth's waterways every year.
Luvmemore is committed to engaging in ethical and sustainable production practices, which is why the brand works exclusively with one family-owned factory in India; making transparency not only the standard for how we operate, but also something that is easily achieved via close ties and a deep respect for your customers. With over 25 years of friendly ties joining us with our producer and co-ownership of some of the factory's equipment, we're completely invested in the quality of our materials and production methods.
We want our customers to know that we don't just partner with anyone. Our factory partners are involved in multiple projects aimed at building up their community; including the founding of a school for special needs and a primary school for the underprivileged children in the area. With a strong focus on building up people all over the world, Luvmemore brings a distinctive approach to production.
We also focus on sustainable practices such as digital printing to reduce our waste, in addition to custom production to minimize fabric waste. We don't mass-produce or hold inventory for two simple reasons: it helps us offer a larger selection of items and helps drastically reduce the fabric that gets wasted during production.
When we do end up with extra fabric, we put it to good use. From fitting to digital printing to recycling water to help save the Indus river, our excess materials are reused or recycled to minimize our impact on Mother Earth and bring you size-inclusive, high-quality fashion at prices you'll love.
Too often in factories based overseas (and even some here in the States) we see unethical treatment of workers; from poor working conditions to downright unsafe practices and production methods. At Luvmemore, we haven't forgotten that what drives our brand is people; and that includes those behind the machines.
Our factory is SEDEX and WRAP approved, solidifying our commitment to ethical workspaces and practices. We believe that suppliers and manufacturers should be held accountable for their actions, and we're no exception. That's why Luvmemore is proud to comply with regulations from The Global Social Compliance Programme, which sets specific standards for supply chains all over the globe for more ethical production practices.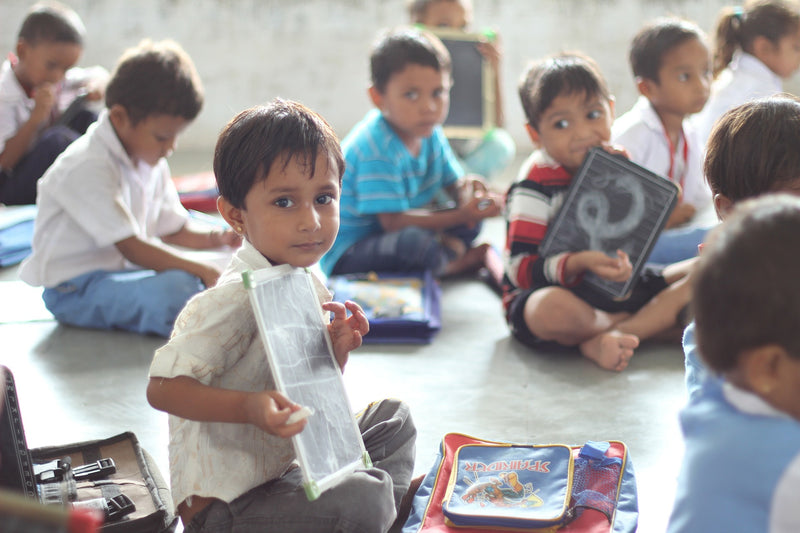 Charitable Donations
Raising awareness and empowering women is Luvmemore's main goal, but it's important to remember that such an issue doesn't begin and end with fashion. Luvmemore looks to empower women across all walks of life, which is why our charitable donations are a core component of our company's vision.
Luvmemore donates to several organizations, including some right here in New York. This includes WIN (Women in Need), Coalition for the Homeless, and partnering with USF Health to support their mission trip organization, "Project World Health". PWH's mission is to provide healthcare to those without access to adequate facilities, specifically in the Dominican Republic. St. Jude's Research Hospital is also a frequent recipient of donations from Luvmemore, which helps in the fight against childhood cancer and other ailments.
A Different Clothing Brand
Size-inclusive, charitable, ethical, and professional; these are the traits that set Luvmemore apart from the competition. Why should you choose us? Because we care about our customers. Whether you're a size 00 or a 34, we believe you deserve to feel beautiful in your own skin, and that you shouldn't have to feel embarrassed about your size and shape. Let your beauty shine with Luvmemore's fashionable lineup of women's clothing for all shapes and sizes; and if you don't find what you're looking for, our team will help get you fitted for clothes that fit your exact measurements. You won't find this level of passion or service anywhere else in the industry.